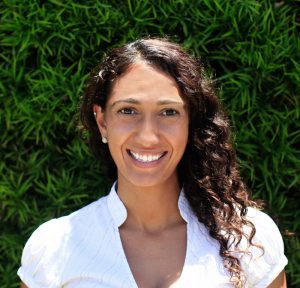 Dr. Nicole Asencio, Psy.D, San Diego Marriage and Family Therapist.
Licensed Marriage and Family Therapist | $150 per 50-minute session | Day, Evening and Weekend appointments available
My name is Dr. Nicole Asencio and I am a San Diego based therapist. I am originally from Queens, NY, and received my masters degree from Syracuse University in Marriage & Family Therapy and my doctoral degree at Alliant International University in Couple and Family Therapy.
I have been practicing psychotherapy for over ten years working with individuals, couples, families and children both in the not-for profit and private sectors of Mental Health. I have extensive experience working with depression, anxiety, trauma, and behavioral concerns.
I am passionate about helping people create stronger connections with themselves and their loved ones.  It is a true gift to work with clients and be witness to their own unique and individual story.
More About Nicole, PsyD. San Diego Marriage and Family Therapist:
Dr. Asencio has the distinction of holding both a Doctorate degree and a Master's degree and corresponding licenses in Marriage and Family Therapy. She has broad experience in all mental and behavioral health treatment modalities with specific expertise in EMDR, Narrative Family Therapy, Cognitive Behavioral Therapy, Dialectical Behavioral Therapy, Mindfulness, and Trauma Informed Cognitive Behavioral Therapy. Nicole is an active member with the following organizations: CAMFT; AAMFT; IOCDF – International Obsessive Compulsive Disorder Foundation.
Q&A with Nicole:
What makes you stand out as a San Diego Marriage and Family Therapist?
Clients who are in my care benefit from my ability to empathize and my dedication to personal and professional growth. My therapy work doesn't end when I leave the office. I believe that good therapy requires an active stance on the part of both the therapist and the client. This means that I dedicate a lot of my time to make sure I am at the top of my therapist game. I invest in my own education, learning the best therapeutic techniques to help my clients. I also invest in educating other therapists. I love my position teaching at Alliant University where the students and I learn from each other.
Do you see individual clients?
Yes! I work with individuals living with depression, anxiety, obsessive compulsive disorder, phase of life issues and trauma. The therapy model that I use, Emotion-Focused Therapy (EFT) has been shown to be extremely helpful to individuals as well as couples. I also use Attachment-Focused EMDR Therapy to help individuals reprocess and resolve past or recent trauma that is currently affecting them personally or professionally.
Why did you become a therapist?
I became a therapist because I am truly passionate about helping others. The decision to become a therapist was also highly influenced by my own family background. I am an only child and was raised in a single family household. I was fortunate enough that both my parents were active participants in my life and my mom met a wonderful man who became my second father. I learned a lot about family dynamics and relationships, which create a passion to help others in similar situations.