Meet the San Diego Therapy Team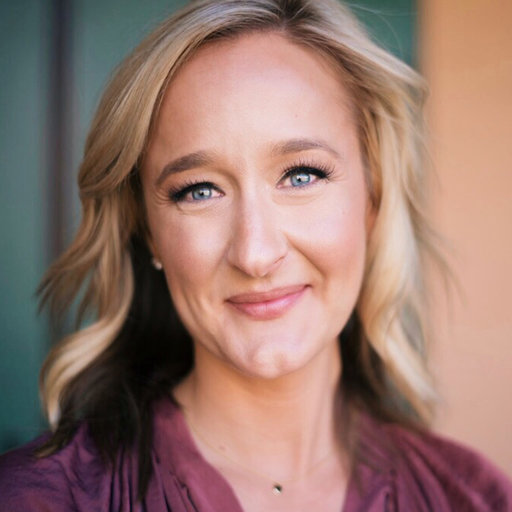 Jennifer Chappell Marsh
LMFT, Owner - Chappell Therapy
Meet Your Couples Counselor in San Diego – Jennifer Chappell Marsh, Licensed Marriage & Family Therapist #53559
– I believe that vulnerability is a courageous act.
– I believe you can learn emotional intelligence.
– I believe that striving for wholehearted living is a worthwhile, brave journey that you don't have to walk alone.
Basic Info
As a Couples Counselor in San Diego, I work with individuals and couples to improve the quality of their lives and build stronger relationships. Couples counseling and individual therapy improve your relationships by getting to the heart of the issue. Being an Individual and Couples Counselor San Diego allows me to help people and relationships get to the heart of the issue. I help people improve their emotional well being, enhance the quality of their interpersonal relationships and to empower them with the tools necessary for a happy, healthy life.
I provide an interactive, down-to-earth approach to help individuals and couples build life-long positive relationships. I am committed to using empirically based and proven research methods to help my clients reach their goals. In short, I use what has been proven to work.
As a San Diego Couples and Individual Counselor, the majority of my therapy practice centers around Emotionally Focused Therapy (EFT). EFT is considered one of only two "empirically supported" methods for working to improve welling being and satisfaction in relationships for couples.Using EFT, we will identify triggers that create distance in your relationship. New ways of communicating and resolving conflict are created where issues truly get resolved.
My focus is on your primary needs – to feel close, secure and responded to – which are often the causes of most couple's conflict. Along the way, you'll become the expert, maintaining positive change.
Experience and How I Work
Having clinical experience in a variety of settings including Salvation Army residential care, Red Cross disaster relief services, foster care and private practice has given me wide range experience providing couples counseling, teen & child therapy, family counseling and individual therapy for a variety of issues.
I provide counseling and therapy as a Licensed Marriage and Family Therapist in San Diego private practice setting and have completed several thousand client hours providing teen counseling, couples and marriage counseling, individual therapy and family therapy. As a Couples Counselor in San Diego, I am constantly working to improve my skills as a Relationship specialist. See below for additional trainings and certifications.
Education and Training/Certifications
Education
Master of Counseling Psychology, Marriage & Family Therapy
Bachelor of Science, Ohio University
Training/Certifications
Over 3,000 clinical hours under supervision
Emotionally Focused Couples Therapy (EFT) Externship
Emotionally Focused Couples Therapy Core Skills
Certified Prepare/Enrich Premarital Counseling Administrator
Trauma-Focused Cognitive Behavior Therapy (TF-CBT)
In the Media and Associations
Brooke Hatfield
Marriage and Family Therapist Associate
Premarital, Marriage and Individual Counseling
– $140 per 50-minute session
– Day, Evening and Weekend appointments available
Basic Info
Associate Marriage Family Therapist (AMFT) #: 135195
MA in Counseling Psychology, National University 2022
BA in Psychology, Minor in Applied Psychology, UC Santa Barbara 2015
Offering Premarital, Relationship and Individual Counseling Services
Rates & Availability: 
$140.00 for 50 minute sessions
$210.00 for 80 minute sessions
Day, evening and weekend appointments available
Virtual/remote appointments available for all clients in California
Basic Info:
Hello- my name is Brooke Hatfield. I am a therapist based in San Diego, Ca with a Master's Degree in Counseling Psychology. Under the supervision of Jennifer Chappell Marsh, I provide counseling services to individuals seeking premarital, relationship and/or individual therapy. I have been trained in Premarital Counseling, Emotionally Focused Therapy, Attachment Injury Repair among several other counseling techniques including: Mindfulness approaches, Existential/Humanism (Gestalt) and Family Systems therapies. My preferred integrative approach includes experiential modalities based in solution-focused, cognitive-behavioral and narrative therapy. I believe anyone can choose to improve their overall well-being and most valuable personal relationships with others by sensitively and daringly becoming more honest and accountable with themselves in an effort to achieve a higher quality of life. I am committed to being a supportive and trustworthy listener, and an impartial and authentic, genuine partner for change.
More about Brooke
My therapeutic approach is influenced by my background in education. I am passionate about my clients learning skills to cope with difficult situations, effectively communicate in their relationships and reach their individual goals. Prior to obtaining my Master's Degree in Counseling Psychology, I spent 8 years as a special education teacher and case manager. I also served with Teach For America for two years. 
Q&A with Brooke:
What makes you stand out as a San Diego Marriage and Family Therapist?
What sets me apart as a therapist is that I take an authentic interest in learning what my clients truly want out of their therapy experience, and I work to create a productive partnership in session by using my skills to guide them toward meeting their own goals while gently uncovering, and tending to, their most evident needs. I maintain a flexible approach in working with my clients- whether they are primarily seeking emotional support with their identified challenges or to make potential changes in their lives and/or relationships with others. 
Why did you become a therapist?
I became a therapist because I believe in the significant value of providing empathetic listening, compassionate understanding and emotional validation. I also believe in the innate human power to make intentional choices, and calculated decisions, to live a more holistically fulfilling life. Having an unbiased partner to support you in exploring your difficulties, and in potentially making subsequent changes in your life, can make all the difference. I am an extremely patient and empathetic person by nature, and I genuinely enjoy getting to know my clients and their stories in order to be a source of support for them when it comes to confronting the most difficult areas of their lives.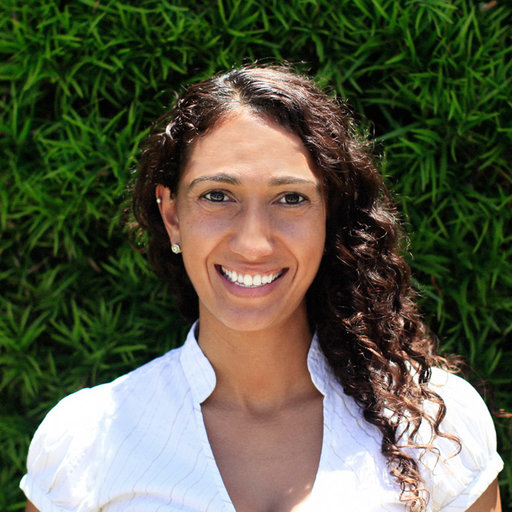 Dr. Nicole Asencio
Psy.D., LMFT, Sole-Proprietor
– Spanish Speaking Services
– $190 per 50-minute session
– Day, Evening and Weekend appointments available
Basic info
My name is Dr. Nicole Asencio and I am a San Diego based therapist. I am originally from Queens, NY, and received my masters degree from Syracuse University in Marriage & Family Therapy and my doctoral degree at Alliant International University in Couple and Family Therapy.
I have been practicing psychotherapy for over ten years working with individuals, couples, families and children both in the not-for profit and private sectors of Mental Health. I have extensive experience working with depression, anxiety, trauma, and behavioral concerns.
I am passionate about helping people create stronger connections with themselves and their loved ones. It is a true gift to work with clients and be witness to their own unique and individual story.
More About Nicole
Dr. Asencio has the distinction of holding both a Doctorate degree and a Master's degree and corresponding licenses in Marriage and Family Therapy. She has broad experience in all mental and behavioral health treatment modalities with specific expertise in EMDR, Narrative Family Therapy, Cognitive Behavioral Therapy, Dialectical Behavioral Therapy, Mindfulness, and Trauma Informed Cognitive Behavioral Therapy. Nicole is an active member with the following organizations: CAMFT; AAMFT; IOCDF – International Obsessive Compulsive Disorder Foundation.
Q&A with Nicole:
What makes you stand out as a San Diego Marriage and Family Therapist?
Clients who are in my care benefit from my ability to empathize and my dedication to personal and professional growth. My therapy work doesn't end when I leave the office. I believe that good therapy requires an active stance on the part of both the therapist and the client. This means that I dedicate a lot of my time to make sure I am at the top of my therapist game. I invest in my own education, learning the best therapeutic techniques to help my clients. I also invest in educating other therapists. I love my position teaching at Alliant University where the students and I learn from each other.
Do you see individual clients?
Yes! I work with individuals living with depression, anxiety, obsessive compulsive disorder, phase of life issues and trauma. The therapy model that I use, Emotion-Focused Therapy (EFT) has been shown to be extremely helpful to individuals as well as couples. I also use Attachment-Focused EMDR Therapy to help individuals reprocess and resolve past or recent trauma that is currently affecting them personally or professionally.
Why did you become a therapist?
I became a therapist because I am truly passionate about helping others. The decision to become a therapist was also highly influenced by my own family background. I am an only child and was raised in a single family household. I was fortunate enough that both my parents were active participants in my life and my mom met a wonderful man who became my second father. I learned a lot about family dynamics and relationships, which create a passion to help others in similar situations.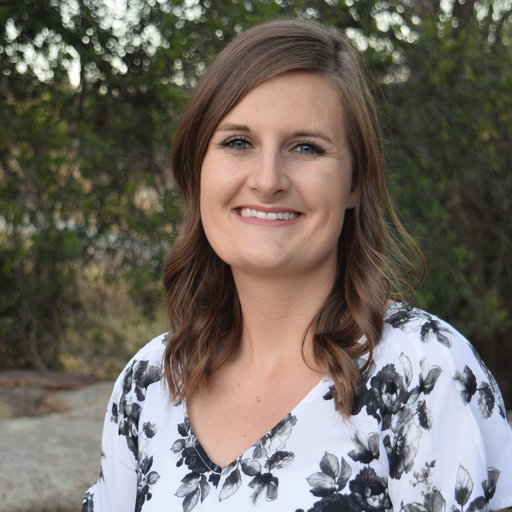 Dr. Julie O'Hara
Psy.D.; LMFT, Sole-Proprietor
– Relationship Development Intervention (RDI) Specialist
– $190 per 50-minute session
– Day, Evening and Weekend appointments available
Basic info
My name is Dr. Julie O'Hara. I hold a Doctorate in Counseling Psychology and am a Licensed Marriage and Family Therapist. I specialize in individual, couple, and family therapy. I am a strength based, solution-oriented therapist. Each relationship has it's own set of unique challenges and strengths so I make sure to tailor treatment based on my clients needs. I am passionate about creating positive change opportunities for couples and families to enhance the quality of their relationships using communication and conflict resolution strategies. 
More About Julie
My work as a therapist is driven by my passion for working with people toward achieving their goals and living their most satisfying life. I am grateful for the opportunity to support individuals and couples as they experience growth and achieve their goals. I earned my Master's degree in Marriage and Family Therapy from Alliant International University where I am also working toward completing a PsyD in their Marriage and Family Therapy program. I have experience working with couples looking to improve their communication, increase connection and intimacy, reduce conflict, and who are adapting to various life stages such as dating, preparing for marriage, growing families, divorce, and launching. Additionally, I have experience providing therapy in home and community settings with children and adolescents diagnosed with Autism Spectrum Disorder and their families. Through my experiences, I have established a keen interest in working with couples and focusing on increasing satisfaction within relationships.
Q&A with Julie:
What makes you stand out as a Licensed San Diego Marriage and Family Therapist?
I maintain a curious attitude throughout treatment to create an environment where clients feel safe and free of judgement. I believe great therapists are those who continue to seek growth and expand their knowledge by attending trainings and being informed about the best therapeutic techniques. I have received training in a variety of techniques including: Emotionally Focused Therapy (EFT), Play Therapy, Mindful Self-Compassion (MSC), Dialectical Behavioral Therapy (DBT), and Relationship Development Intervention (RDI). Additionally, I am committed to improving the field and society by educating others through teaching and facilitating workshops.
Do you see couples?
Yes! When working with couples I use an attachment perspective to help clients identify patterns within their relationship. Using Emotionally Focused Therapy (EFT), I guide couples toward the development of new interactions and increased moments of connection.
Do you see individual clients?
Of course! I enjoy working collaboratively with individuals to identify personal goals and the barriers keeping them from achieving them. I use a strength based approach to help clients recognize solutions and overcome their unique challenges.
Why did you decide to become a therapist?
While working toward achieving my Bachelor's degree I was required to complete an introductory psychology course. It was in this course that I realized my interest in relationships and the reasons people become attracted to one another. It was not long before I changed my major from Business Administration to Psychology and began pursuing a career as a marriage and family therapist. Throughout my education I have become devoted to learning effective techniques for working through relationship conflict and ways of maintaining closeness with your partner. I can say with complete sincerity that my excitement for helping individuals and couples navigate the challenges of life and love has only continued to grow during my journey as a clinician.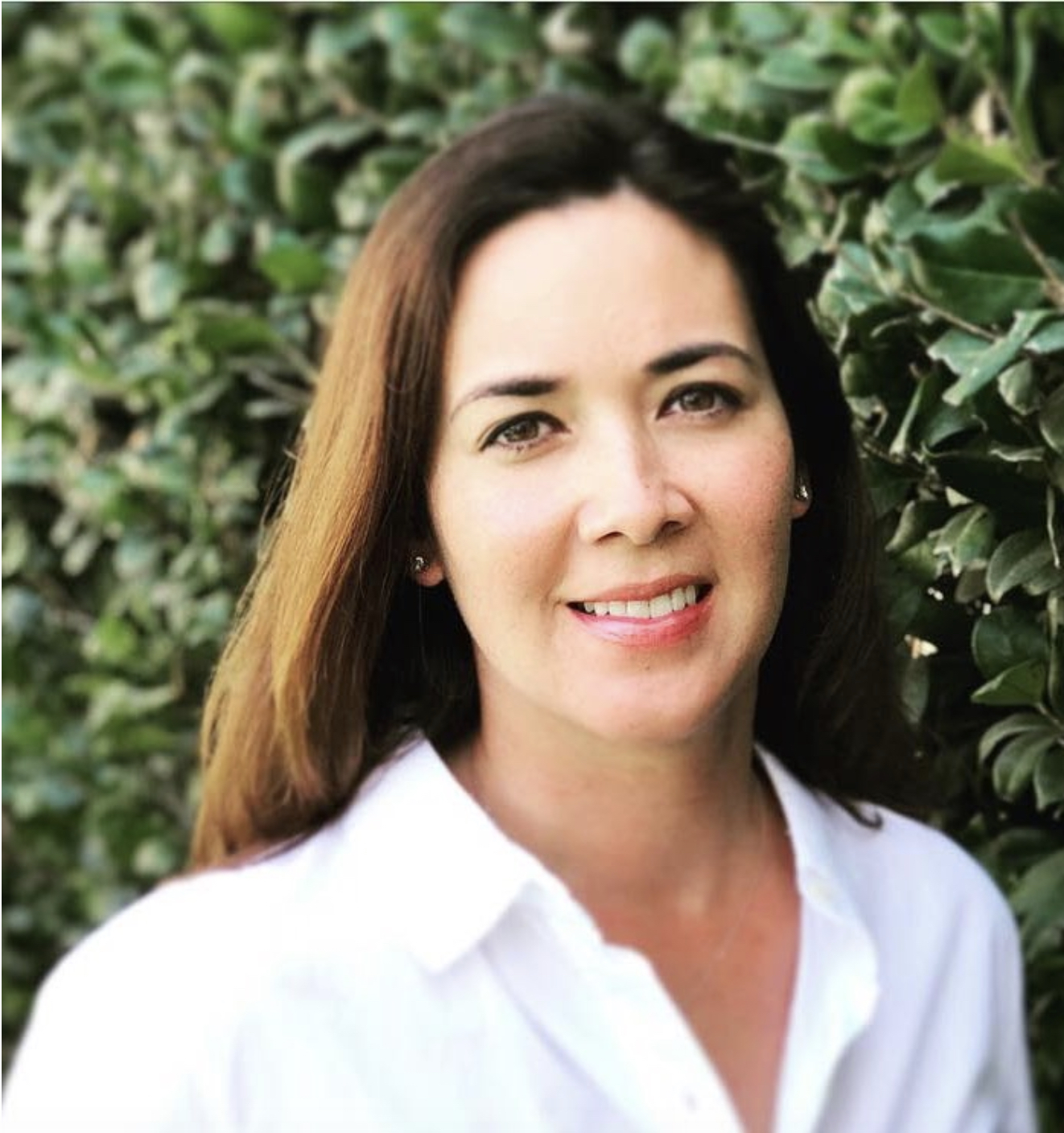 Nicole Sutherland
Licensed Marriage & Family Therapist
– Couples Therapy, Premarital Counseling
– $190 per 50-minute session
– Day, Evening and Weekend appointments available
Basic info
Hello, my name is Nicole and I am a Licensed Marriage and Family Therapist who provides Premarital Counseling, Marriage and Couples Counseling and Individual Therapy. Along with completing my Master's Degree in Counseling at San Diego State University, I have provided over 3000 therapy hours to individuals and couples who want better, healthier relationships. I am originally from the East Coast where I grew up in NJ and earned my Bachelor's Degree from Boston University. I have lived here in San Diego since 2012, with my husband, three girls, and rescue pup.
More About Nicole S.
My clinical practice is informed by Attachment Theory and I am trained in Emotionally Focused, Solutions Focused, Narrative and Acceptance & Commitment Therapy. I often integrate elements of these therapy models to meet the unique needs of each individual client. Mindfulness, gratitude and self-compassion practices are woven into all my sessions. My intention as a therapist is to create a therapeutic space that is engaging, non-judgmental and safe. My work with clients affirms my understanding that we are all complex, resilient beings who can and do change, given the right contexts and conditions.
Q&A with Nicole S:
What makes you stand out as a Licensed San Diego Marriage and Family Therapist?
I believe that my experience growing up as biracial (Filipina/White) and multi-cultural (Filipina/American/West Indian) has given me a capacity to shift perspectives easily. I place a value on openness and acceptance and strive to stay close to my client's experiences in a way that is validating and culturally sensitive. I love the work that I do and am genuinely interested in having a positive influence on my client's lives. I hope to be an ally and advocate for you, one who will recognize your skills and resiliencies, and collaborate with you towards the changes you seek.
Do you see couples?
Yes, I do! One of the most important relationships in life can also be one of the most challenging. Whether you are engaged, considering marriage, newly married, or in a long-term relationship, couple's therapy can provide an opportunity to explore difficult issues together. Frequent conflict and communication struggles can create disconnection and distance. Without effective skills, problems can worsen and couples may feel distressed in their relationships. When couples are having challenges —and feeling stuck in negative cycles— couples therapy can help.
Do you see individual clients?
Yes, I do! The pain that brings one to seek counseling is often the gift that causes us to grow and gain a deeper understanding of ourselves. This personal growth and new understanding often leads us to find greater joy in our relationships and happiness in life. My style is empathic, supportive, interactive, relational, and heart-centered. Through fostering insight and psychological flexibility, I will help you to gain more self-awareness, draw on the strengths that you possess, and come back to yourself – so that you can make more conscious decisions and commit to actions that align with your values towards building the life you want.
Why did you decide to become a therapist?
I became a therapist because of my own experiences of being a client!  At various times in my life, as an adolescent and an adult I found that when I needed help, turning to a therapist was invaluable. These positive experiences inspired me and led me to this work that I truly love.  It is an honor to walk alongside my clients as they work towards the lives they want.
Note: Therapists are not employees of Chappell Therapy. Each therapist is a sole-proprietor who brings a unique set of skills, qualifications, and speciality training to the therapy practice and operates independently.