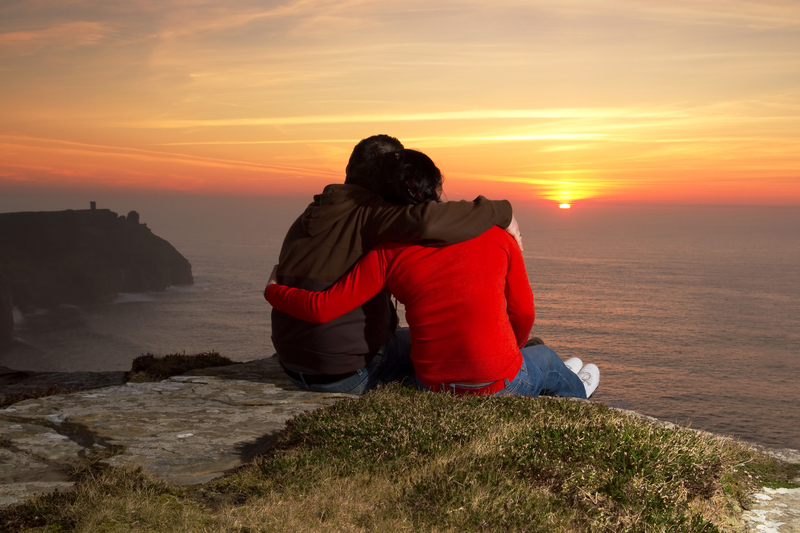 When Love Fades – Marriage Counseling San Diego Can Help You Revive It
We all expect the thrilling days of courtship to continue forever. We look at friends or family members who have been married for years and have settled into a comfortable but mundane relationship and vow, "That's not going to happen to us." But, the daily grind has a way of rubbing off the shiny and we find ourselves heading in just that direction. We still feel affection, but is that enough?
It's not nearly enough, and you don't have to settle for a marriage that disappoints you daily.
You've tried patiently waiting for things to improve. Maybe you've had some heart-to-heart conversations and vowed to do better. Doing better on your own isn't easy. You each have your own perspectives on who should step forward (and it's usually your partner, isn't it?). You are both so enmeshed in your feelings about what's going on that it's hard to be rational.
Marriage counseling San Diego can be an unbiased, educated, and experienced addition to the mix, if you're willing to try therapy.
As a therapist who specializes in marriage counseling, I know that one or both of you is likely anxious about coming to therapy for several reasons:
Doesn't just that fact that we're here mean there's something wrong with us as a couple?
Not at all. Every couple has issues and struggles to regain a happier place. The fact that you're reaching out for help means that you'll likely get there faster and with more tools to use the next time you have difficulties.
Is my partner going to say something negative about me, to bring up some humiliating secret only we know?
Your partner, like you, will be encouraged to talk openly and honestly. If a secret does come up, your partner already knows it and I can guarantee I've heard it before at least a dozen times. I will not be shocked or judgmental. If the secret is contributing to your troubles, it's something that needs to be addressed.
If you or your partner says something negative (and you are almost certain to do so), I will see that you both have a chance to give your perspective. Getting the negative feelings out will let you understand what each of you has been experiencing.
As your marriage counselor, I  see your relationship as the client and ensure that you both feel safe being open and honest.
Is the therapist going to be biased against me and take my partner's side?
Just because the therapist is the same gender as your partner doesn't mean you will be on the losing side. In fact, therapists (including myself) don't think in terms of sides. A good marriage counselor will not pinpoint a "bad guy". When providing marriage counseling, I will be looking at your relationship as a whole organism and exploring what each of you can contribute to making it healthier. I will constantly check in to make sure that you are both feeling heard and understood along the way.
Is there any end to this? What's it going to cost?
There is an end, although there's not much point setting a deadline before you've even begun. Marriage counseling San Diego can be very short term or it may need to continue for several months. Ideally, you want to plan for 8-20 sessions. I use Emotionally Focused Therapy which is research based and considered short-term. The issues that divide you, your individual willingness to confront your problems and to change will determine how long it takes. If cost is an issue, discuss your concerns with your therapist who may be able to lower your fee. While I don't bill insurance directly, your insurance may cover marriage therapy, or you may get reimbursed with "Out-of-Network" coverage. Please consult your individual insurance plan for all of your options.
Your marriage is the most important relationship in your lives. If you have the courage and commitment to do what it takes to make it healthy, the rewards can last a lifetime.